Producing investment-grade thought-leadership content is a complex endeavor.
It requires that financial marketers create a detailed, repeatable process for writing; that the content they ultimately create is rooted in effective storytelling principles; that the way their writing appears on the page is visually compelling; and that the distribution channels they choose are effective conduits to their audience.
But an equally—if not more—important element to consider when establishing a thought-leadership strategy is establishing your firm's writing voice.
What is voice?
Voice is the tone and style of your writing. For instance, some firms prefer to keep things light and playful, while others aim to be serious and authoritative. Some firms want to be funny and relatable, while others prefer to be buttoned-up and high-brow.
All successful publications have an identifiable, unified voice. Reading an article in The Wall Street Journal, for instance, will sound differently than reading about the same news in TechCrunch or Business Insider.
Why developing voice matters
Identifying and establishing a unique writing voice for your firm is an important component to your firm's branding and ability to stand out in a crowded financial services market. Just like your firm's logo design is vital in how prospective clients see you, so is the tone and style of your firm's writing.
Here are five things to consider when establishing your firm's voice:
Use your firm's mission and values as a guide
What are the overarching values that underpin your firm's mission and vision? What do you stand for as a firm? How do you want clients to view you?
These are important questions to consider when determining your writing voice. Not only are they important drivers of your firm's culture and approach to investing and interacting with clients, but they also need to be evident in your firm's thought-leadership content.
If your firm aims to be contrarian in its approach to investing, then you might consider writing in a voice that is edgy and provocative. If your firm uses more conventional approaches, then a voice that is straight-forward and buttoned-up might be more appropriate.
Revisit—or create—your detailed audience personas
Just as it's important to remember your firm's mission and values when determining the right voice to use in creating thought-leadership content, the same principle applies when it comes to knowing who your audience is.
Use the client profiles and personas your firm created as part of its larger marketing efforts and develop a writing voice that resonates with those personas. (And if you don't have detailed audience or customer personas, take the time to create them.)
The voice you would use to connect with older high-net-worth investors will be different from the voice you would use to connect with younger families just beginning to plan their financial future or executives at technology start-ups. Moreover, the voice you would use to write to retail investors will be different than the voice you would use to connect with an institutional audience.
Review your editorial mission statement—and if you don't have one, create one
Every financial services firm needs to be clear on why it is creating thought-leadership content. This purpose should be articulated in the form of an editorial mission statement.
Most important, you need to remember that your editorial mission isn't to market your firm or build your brand. Those are valuable outcomes, but they can't be your mission when it comes to thought-leadership content. No one wants to be sold to; rather, they want to learn and consume content that helps them solve specific problems.
As a result, financial services firms should think about what problems they are uniquely suited to solve. They should then create an editorial mission statement to match, with a voice that is relevant to their desired audience.
Determine your distinct point of view
Your firm won't ever become a thought leader if it doesn't have original thoughts.
The world doesn't need another primer on a trending news topic or story—that's what Google and other search engines are for. What every financial services firm should aim to do instead is find a topic that it has a unique perspective on and write about why that perspective is relevant to helping solve clients' problems.
That's not to say that you can't write about topics that are trending. Rather, when you do write about those topics, you need to advance the conversation. A good way to do this is to identify common misconceptions that readers have about the topic or identify things that other articles on the topic get wrong.
Your willingness to stake out a distinct point of view will help you develop a writing voice that is authentic and interesting.
Find writers (and publications) you like—and model your voice after them
Like developing your taste for art or fine wine, identifying and determining a writing voice is an extremely subjective endeavor. As a result, articulating the characteristics that you want to incorporate into your writing voice can be a difficult process.
One way to spark your creativity is to look to other publications and writers that you admire, and pay attention to the way they develop and present their writing voice. Once you've identified multiple writers and publications that have elements in their writing that your firm aims to replicate, begin jotting down adjectives that describe the writing. Even better, create a shared document that includes examples from those writers that display those characteristics.
Think of a musician who is looking to write a song that has elements from a number of their favorite bands. Maybe you like how one writer uses shorter sentences, or that other writers use a more narrative, storytelling format. Taking pieces of these observations and implementing them in your firm's writing voice is a great way to start.
Find writers you don't like—and understand why
Sometimes it's easier to understand what you like in a writing voice by first pointing out what you don't like. Find writers or publications that write in a voice that is distinctly the opposite of what you aim to create for your firm and ask yourself why that particular style isn't appealing.
As with your favorite writers, create a document or folder with clips of articles that exemplify the opposite of what you're looking to achieve.
Be human
Above all, no matter what voice your firm uses, remember to keep your writing style human. You don't want your style to seem robotic or inauthentic; you want it to feel relatable and engaging to your audience.
Still, what's relatable to one type of audience may not be relatable to the next, so it's important that your firm is thoughtful in its approach.
Finally, don't worry if you can't land on a distinct voice right away. These things take time. But if you're thoughtful in using the recommendations above and willing to experiment with different voice elements over time, eventually your firm will develop a distinct writing voice—one that supports your brand and strengthens your connections clients and prospects.
...
While you're working to develop your firm's thought-leadership voice, check out our list of 18 topics investment professionals can write about in 2018.
---
About the Author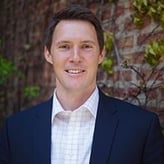 Scott Wentworth is the founder and head financial writer at Wentworth Financial Communications. Scott and the team of writers and editors at WFC help professionals across the financial services industry build their brands by creating investment-grade white papers, bylined articles, newsletters, blogs, social media posts, and other forms of content marketing. One of Scott's favorite writers is Jason Gay, who covers sports for The Wall Street Journal. Even though Gay's voice is a bit too irreverent for WFC's audience, Scott uses Gay's columns as inspiration for how to interject humor into topics that people often take too seriously.